PB&Me Whipped Hazelnut Mocha Iced Coffee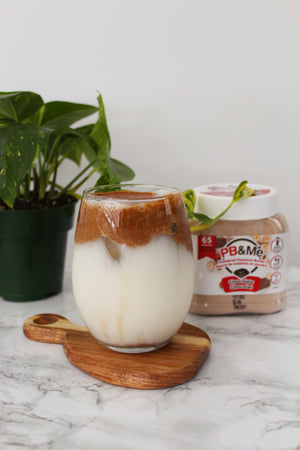 Serves 1
Ingredients: 
2tbsp instant coffee
2tbsp monk fruit sweetener 
2tbsp boiling water
2 tbsp PB&Me Chocolate Powdered Hazelnut Butter
Unsweetened almond milk
Ice
Directions: 
Combine instant coffee, sweetener and boiling water in a bowl. Using a hand mixer, whisk or milk frother, whisk until pale stiff peaks form. Gently incorporate powdered hazelnut butter. 
Add ice and milk to a glass. Top with whipped mocha and stir to combine. Enjoy!