PB&Me Almond Butter Fudge Squares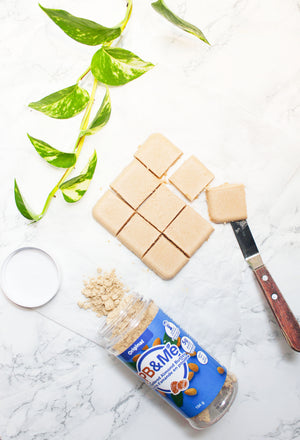 Ingredients:
1/4 cup Pb&Me Powdered Almond Butter 
1/2 cup hot water 
3 tbsp coconut manna 
1/2 tsp salt 
3-4 drops liquid monk fruit sweetener 

Directions: 
Add all ingredients to a bowl and stir to combine. Pour into a square glass dish and freeze for several hours. Slice and enjoy!